These are just a few things to keep in mind that help me get awesome photos. It's nothing to stress over but it helps to not be limited by things that are easily fixed.
Light Matters
Many bridal suites can be dark and unevenly/harshly lit especially towards the back of the room. A way to fix this is to set up near some window light. Even a single small window can make all the difference in terms of lighting.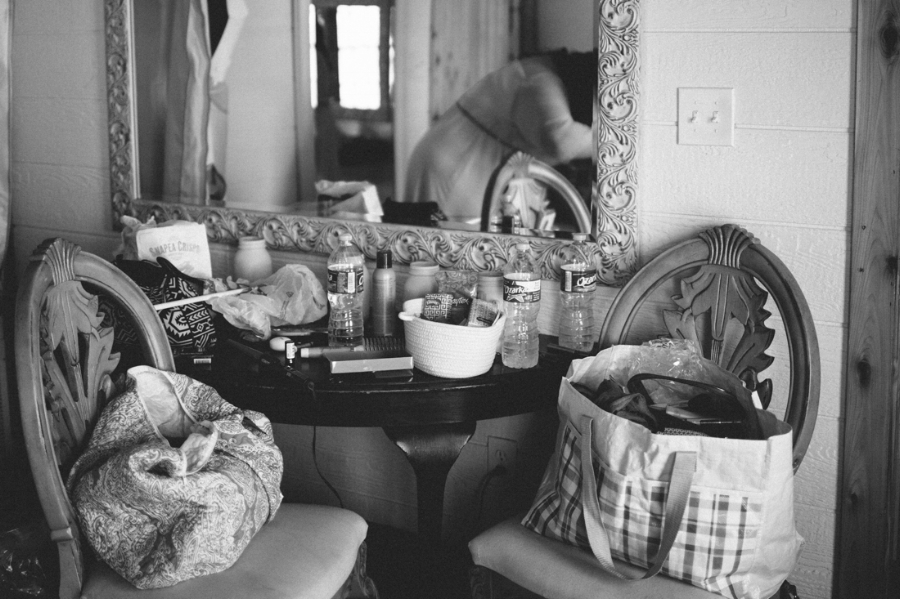 Keep it Tidy
Clutter can pile up quickly and make for a significant amount of visual clutter that can inevitably make for cluttered looking photos. An easy way to fix this is by designating a room or corner to keep strollers, purses, overnight bags, empty water bottles, shoes, jackets and anythings else of that nature.
Give Me Some Space
Sometimes it's hard to maneuver around makeup stations and objects in the bridal suite so just make sure that I can get to you!
Plan For Extra Time
Weather it's a misjudging of time to get from the hotel to the venue or weather it takes longer to get everyone's make up finished than expected, time can slip away quickly. It's good to allow a little extra time for cushion.
Consider Air BnB
If your venue doesn't offer a getting ready space, Air BnBs are a great alternative to hotels. They are usually better lit and are often more affordable and can add a unique vibe to your getting ready photos.